DISCOVER: FLOW FESTIVAL
Suvilahti is a former energy production area in Sörnäinen, Helsinki which encompasses nine buildings and two large gasometers. It was constructed in 1910 and got outdated and redundant in the 1990s. But in no time it turned into a playing ground for all the creative boys and girls of Finland. Then a few people realized its aesthetic significance and what came into existence in 2004  was Flow Music and Arts Festival which is now one of Finlands most beloved annual gatherings till date.
Over the years notable artists like Kanye West, Lily Allen, The Roots, The Black Keys, Beach House, Kraftwerk, Björk, M.I.A., Bon Iver, Alicia Keys, Kendrick Lamar, Public Enemy, Cat Power, My Bloody Valentine and Lykke Li have taken the stage at Flow Festival. This is enough to suggest that the festival supports bit and pieces of every notable music from local and international artists from different genres. As of 2017, the festival accommodates 5 stages which go by the name of Backyard, BackYard 360, RA Front Yard, The Other Sound, Voimala which can hold up to 60,000 visitors together.
The cool thing to notice about the festival would be its art quotient. Every year the festival is known to incorporate some breathtaking visuals be it in the form of stage lights or other exhibits. On top of that, the showcases on arts or activities for visual artists make it a must experience thing for an artists or art lover. This year's edition includes a special section which blends elements of Virtual Reality with art, architecture, film and music unlike any other thing seen in any other music festival.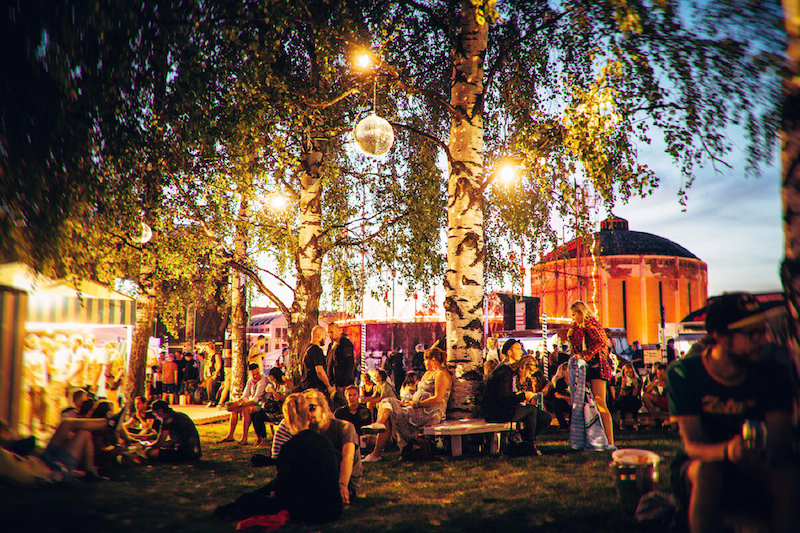 Oh, also there is a huge open skateboarding ramp which by the evening gets scattered with patterns dancing lights.
So remember, 2nd week of August is the time and Helsinki, Finland is the place. It will help you in your euro adventure diaries.